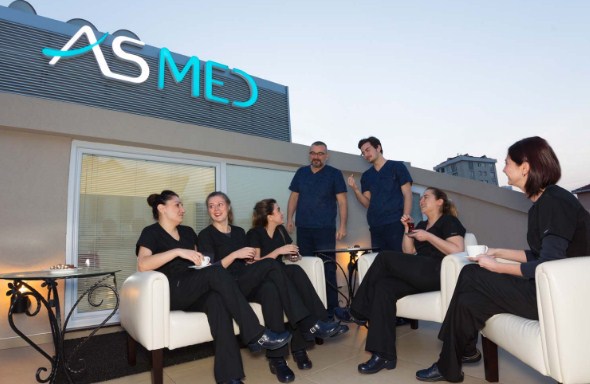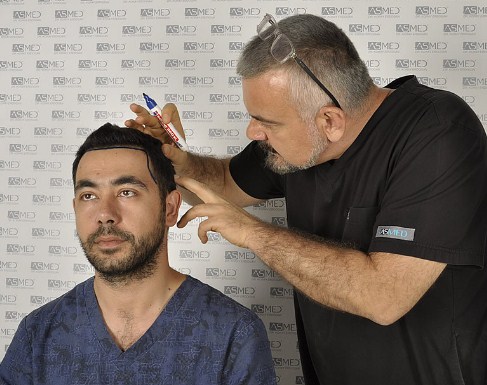 INFORMATION ABOUT ASMED HAIR TRANSPLANT CLINIC
Turkey's even become the world's most renowned hair transplant specialist Koray Erdogan, Turkey's pride. People from many countries of the world, come to Asmed Hair Center Koray Erdoğan which  is located in Istanbul for hair transplant. He is one of the most successful doctors in the world in term of hair transplant. Hair transplant operations are carried out entirely by himself.
Determination of hair line, anesthesia needles, hair follicle removal and hair follicle transplant stages are all done with his nurse team. Appointment is a must for hair transplant by Koray Erdogan due to high demand. But you can be sure that you will have a very successful hair transplant. He is the first doctor who has more than 5.000 Graft hair transplant in a single session. Ph.D. Koray Erdoğan's number of Turkish customers is around 10%. The rest is composed of Foreign Patients. Asmed Hair Center Koray Erdoğan has an average of 6-7 months if you are eligible for hair transplant. In order to make an appointment, you must fill out the form on the website and upload your picture:
https://www.hairtransplantfue.org/book-a-consultation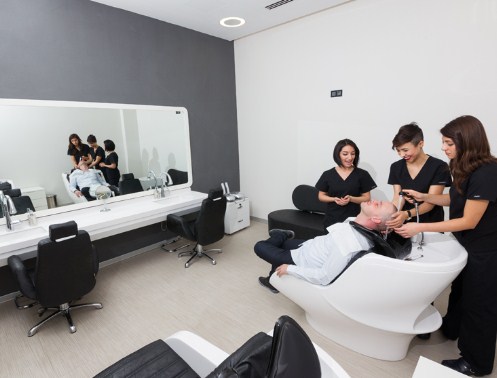 As we mentioned above, Koray Erdogan is a doctor preferred and trusted not only by Turkey but also by the whole world. We claim that we are the best hair transplant center in Turkey. As such, prices are unfortunately a bit expensive compared to other doctors. Istanbul Asmed Hair Center Koray Erdogan hair transplant prices range from $ 3 to $ 4 per graft. If we calculate roughly transplant of 3000 grafts, will cost $ 12,000. If your hairless area is bigger, you will need transplant of 4000 grafts which wiil approximetly cost $16,000 – $ 17,000. You can use the communication channels below for hair transplant prices in İstanbul Asmed Hair Turkey and detailed information.
+90 2164641111-TURKEY
+44 2035191146-UNITED KINGDOM
+39 0294755240-ITALY
+1 8454612049-USA
+33 176542630-FRANCE
+34 911436417-SPAIN
+46 313011832-SWEDEN
+7 4997045087-RUSSIA
+49 6989914911-GERMANY
+420 228882249-CZECH REPUBLIC
+421 233056718-SLOVAKIA
+61 280156855-AUSTRALIA
WEBSITE: https://www.asmed.com.tr/