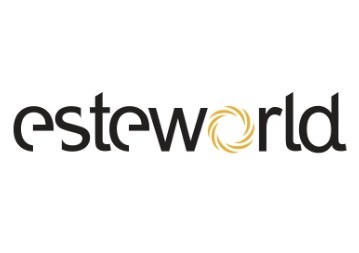 ABOUT İSTANBUL ESTEWORLD HAIR TRANSPLANT CENTER
We started our journey in Istanbul with our hearts. 15 years ago, we took our first step in this way and now we serve as 3 clinics in total in İstanbul, 1 clinic in Bahçelievler, 1 clinic and 1 medical center in Altunizede.
We, as Esteworld Family with its current technology and expert staff in the shortest time with the acceptance of patients in international standards, provide services especially in the fields of hair transplant and treatments, plastic surgery and medical aesthetics.
As Esteworld family, which is one of the reference points in health tourism, we reach to nearly 100 countries of the world and Share our diagnostic and therapeutic services. In this way, we sent thousands of patients to their countries with our healthy and high quality service understanding, and we continue to send them off.
We have proved the quality of the health service we offer  by winning ISO 9001-2008 certificate in 2014 as Istanbul Esteworld family, where we approach all our patients from a multidisciplinary perspective. Our goal is always to work with our strengths to provide better quality health service and to follow the world of medicine-science closely.
We are always with you with our expert staff who know that health is far more valuable than anything else.
Our Mission
To contribute to the development of medicine without compromising ethical principles by presenting human-oriented, holistic, sustainable health services with international quality in Plastic Surgery, Hair Transplantand Medical Aesthetic applications.
Our Vision
To provide international health services with our expert staff and current technological infrastructure and to be a reference center in the world.
With love and respect,
Board of Directors
Istanbul Esteworld Plastic Surgery Health Group
In Turkey, our clinic is one of the leading figures when it comes to hair transplant. The last branch of Esteworld, which was opened in 2014, is the largest health facility opened on aesthetic surgery in our country with 5.000 m2 closed area and 220 staff. Designed as an aesthetic surgical complex and hair transplant center in accordance with health tourism, the facility has the comfort and equipment to best reflect Esteworld's understanding of Service. The branch which has the first dental aesthetics clinic opened in Esteworld serves in Üsküdar district on the Anatolian side of Istanbul. With the opening of the Altunizade Surgical Complex, Esteworld has become one of the largest aesthetic healthcare groups in Europe with 4 branches and over 500 employees.
Services
»All Aesthetic Surgery Operations
»Robotic Hair Surgery
»Hair Transplant and Hair Treatment
»Cosmetic Dermatology and Facial Rejuvenation
»Laser Therapies
»Dental Aesthetics and Treatments
»Ozone Therapy
»Medical Skin Care & Anti Aging Applications

The selection of the correct and good hair transplant center will be an important factor in finding a natural and permanent solution for the patient. People who do research about hair transplant decide to do the application usually begin by searching the best hair transplantcenter and doctor. We can say that we are among the best hair transplantclinics with fue method in Turkey. The point that should be taken into consideration in this search is to know that one should trust the experienced experts in this subject and to choose the hair transplant center which is approved by the Ministry of Health. If you want to make hair transplant in Istanbul, please contact us via the following communication channels.
ADDRESS:
Altunizade Mah. Kısıklı Cad. No:7 Üsküdar / İstanbul
PHONE:
E-MAIL:
WEBSITE:
www.esteworld.com.tr