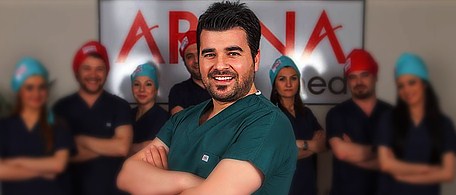 WHO IS SERKAN AYDIN?
In 2015, he was awarded the Best Hairstyle Specialist Award. Serkan AYDIN is the first brand that comes to mind when it comes to hair transplant in Turkey. We have the best results in terms of hair transplant in Turkey. We continue to plant hair to the world with the difference of Serkan Aydin. Quality and successful results are our guarantee.
Famous names of art, politics and sports communities from Turkey and all arond the world have preferred us for hair transplant and they approved our quality.
ABOUT OUR HAIR PLANTATION CENTER ARENAMED – İstanbul/Turkey
Our hair transplant center is located in Istanbul/Turkey. The main purpose of hair transplant is to provide personalized service. As the hair structures are very different from each other, approaches are gaining importance. This is a must for a good hairstyle. The aim is not only how many grafts are planted in a single session, but how well the grafts are planted, and a hairline that is not seen as implanted. All surgical operations must be performed in a fully equipped hospital environment and under sterile conditions. Arenamed in Istanbul has extensive experience in hair transplant procedures and regularly attends international training sessions every year.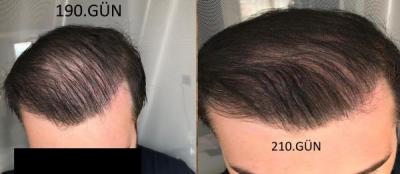 One of the features that gives people the most distinct differences and beauty and charm is undoubtedly hair. Its color, shape, length vary from person to person and it adds aesthetics to man in harmony with the whole body structure. People, along with this aesthetic beauty in themselves, change the appearance of their hair in line with their own tastes, so they have an image and aesthetic structure that distinguishes themselves from other people. This attention and intensity given to the appearance shows how important the hair is for human life. Therefore, hair loss can change the human life completely and the person can give all his time to restore his hair. Hair loss may develop due to many reasons.
Now there is no need for people who experience hair loss to enter stress, to isolate themselves, to live in a tense and troubled mood. Hair loss is no longer a problem today. You can regain your old lush hair and you can regain your joy again. The hair surgery procedure will vary depending on the area to be sown and the extra services you require. We will try to give you the best price for hair transplant in Istanbul. At Arenamed Istanbul branch, hair transplant cost is between $ 1700 and $ 2000.
ADDRESS

:
Akasya Acıbadem Tower A Floor:27 No:162, 34660 Üsküdar/İstanbul
PHONE: +90 534 073 11 45
WEB: https://www.arenamedhairclinic.com/