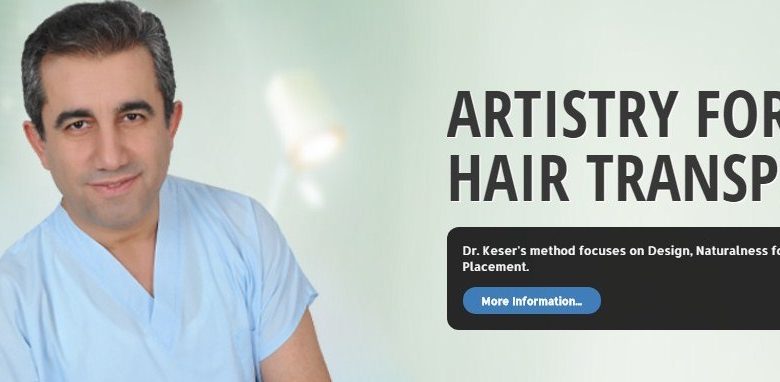 Ph.D. Muttalip Keser is specialist in aesthetic, plastic and reconstructive surgery. He graduated from Ankara University in 1991. He received his specialty in plastic surgery between 1992 and 1997 at the Ankara Numune Hospital. In 1998 he established Derma – Plast Aesthetic Surgery Center. He performed all kinds of plastic surgery, fue method and hair transplant in Derma-Plast until 2003.
Ph.D. Keser is the plastic surgeon who performed the revolutionary fue hair transplant method for the first time in Turkey.
By the end of 2002, he conducted his own scientific work based on his scientific experiences. He conducted his study named "Follicular Unit Extractor" in relevant departments of universities in Turkey and the United States for 20 months. He specially designed a needle for this process. These specially designed needles are the special design of Ph.D. Keser, which is used to disassemble healthy hair follicles one by one.
During the removal of healthy hair root no damage to the anatomical structure is ensured, thanks to these special needles. All rights of this needle belong to Ph.D. Keser. When we consider the contribution of this situation, our clinic is one of the best hair transplant centers in Turkey.
Hair is the man's makeup. Your confidence will be increased when you see the change in your hair before and after you do it. We also pay attention not only to aesthetics but also to the health of our patients. We can easily say that the hair transplant you will make in our center is absolutely safe. We are among the reliable hair transplant centers in Turkey. Hair transplant process will vary according to the conditions of the centers. In our center, hair transplant is done manually. Hair transplant fee is 2.5 € (euro) for 1 root (graft).
ADDRESS: Çankaya Cad. 6/5 ANKARA Çankaya 06680 TURKEY
PHONE: +90-505 467 08 42
WEB: www.drkeser.com