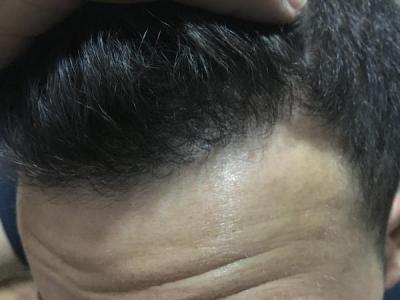 THE REAL HAIR TRANSPLANT RESULT 3000 GRAFTS FUE DR ZEKERIYA KUL ISTANBUL TURKEY
Photos at the bottom.
Currently I'm 1 month post op from a 3000 grafts mega session with Dr. Kul. I can say after actually going through with the procedure this decision is certainly not something to take lightly I've come to realize several things. That many other people say.
1.) You don't need this surgery, in fact it will impair your ability to live your life at least temporarily.
2.) I'm 33 and that might be too young to do this. This will put you on an emotional and psychological rollercoaster that is tough to deal with. I go from thinking I've made a horrible decision to being excited day to day.
3.) Don't do it if you won't have some sort of support network the following months after surgery, so all you guys in your 20's wanting to do this to feel good, you won't at least not for a while. Also I see young guys restoring their hairline and and it's just going to leave a weird gap later. You may need to wait till your older and have lost more to avoid that situation.
Currently I have no idea if this will be a success or failure and it's tough to deal with. I still wear a hat in public but could possibly not if I really had too. I'm going to keep updating this thread as things progress. I've started a very small dose of proscar since the surgery.