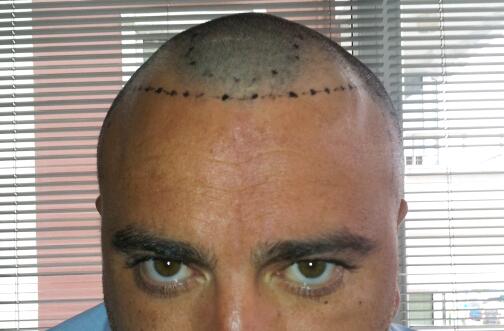 PH. D. MUTTALIP KESER FUE 1900 GRAFTS-ANKARA TURKEY
Dr. Keres and the Dermaplast clinic are taking care of this new case.
German patient 37 years, NW3 treated with 1900 grafts in dense pack.
Extractions, incisions and grafts all made by Dr. Keres in person, not by surgical assistants.
We do not use micromotor only manual extraction.